Podcast Episode #126
---
Discussion about Church Answers, a new monthly subscription program for church staff and leaders to go deeper into the topics we cover on the blog and podcast. You can find out more about how to be involved with Church Answers at ChurchAnswers.com/subscribe.
Some highlights from today's episode include:
Church staff should be leading by example by focusing on ministering to people outside of the church.
We get used to seeing things a certain way and don't realize obvious problems because of our comfort.
When there is serious conflict between staff members, there is a serious unity problem that can affect the entire church.
The two main causes for church staff conflict are conflicting vision and poor communication.
It is a sin to be good when God has called you to be great.
Churches who are not praying will become churches who are dying.
The five obstacles to breaking attendance barriers in the local church are:
Leadership that is not outwardly focused.
Failure to understand space issues.
Failure to get an outside perspective.
Staff conflict.
Failure to emphasize group and corporate prayer.
Episode Sponsor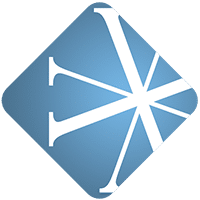 Vanderbloemen Search Group is the premier pastor search firm dedicated to helping churches and ministries build great teams. They've helped hundreds of churches just like yours find their church staff and are uniquely geared to help you discern who God is calling to lead your church. Find out more about Vanderbloemen Search Group by visiting WeStaffTheChurch.com.
Feedback
If you have a question you would like answered on the show, fill out the form on the podcast page here at ThomRainer.com.
Resources