Podcast Episode #180
---
We discuss the connection between pastoral tenure and church health. We continue to see a pattern of healthy churches led by long-term pastors. While we have no statistical correlation, it simply makes sense that a pastor who sticks with a church through thick and thin will see that church become healthier over time.
Some highlights from today's episode include:
Pastoral tenure is a lot more difficult than academic or business tenure.
I believe pastoring is the most difficult leadership assignment there is.
Pastors who seek mentoring and help are the ones who are most likely to experience revitalization.
A church doesn't accidentally start revitalizing. It is a very intentional process.
It is absolutely imperative for a pastor to live in or near the community of the church.
It is not a bad thing to go through conflict or crisis in the local church.
Going through conflict is not unusual. Not having conflict is not normal.
The six reasons pastoral tenure is so important are:
Our research continues to show a strong correlation to pastoral tenure and church health.
The breakout years of pastoral tenure typically begin after years 5 to 7.
Relationships take time, particularly in church leadership.
Nearly nine out of ten churches in America are in need of turnaround leadership.
Community relationships and impact take time as well.
Pastors and churches will have had time to go through a crisis or conflict.
Episode Sponsors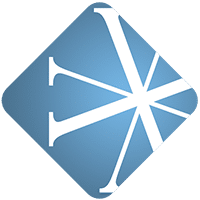 Vanderbloemen Search Group is the premier pastor search firm dedicated to helping churches and ministries build great teams. They've helped hundreds of churches just like yours find their church staff and are uniquely geared to help you discern who God is calling to lead your church. Find out more about Vanderbloemen Search Group by visiting WeStaffTheChurch.com.
Feedback
If you have a question you would like answered on the show, fill out the form on the podcast page here at ThomRainer.com.
Resources