The rural church is brimming with opportunities. Indeed, it may be one of the most fruitful mission fields in the world. Thom and Sam interview B. J. Rutledge about his leadership in a rural church that defied all expectations. You will not want to miss this episode.
BJ Rutledge is the lead pastor of Grace Fellowship Church in Paradise, Texas. The church is enjoying phenomenal success reaching thousands of people with the gospel. Some have called it, "The miracle in the cow pasture." BJ is married to Janet, and they have 3 children and 5 grandchildren.
Thom and Sam discuss the following questions with BJ:
How did you end up in a rural town called Paradise, Texas, population 459?
What are some unique keys to leading a rural church?
Now that Grace Fellowship Church averages 1,800 people pre-COVID, many pastors might say your story is an anomaly that can't apply to them. How would you respond?
What were some of your greatest challenges in leading Grace?
What final words would you like to share with pastors and other leaders about rural churches?
Resources:
Episode Sponsors: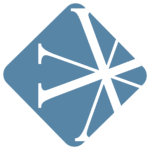 If you're a church, school, nonprofit, values-based business, or family office, Vanderbloemen would be honored to serve you. Their team's goal is to empower yours by aligning your people solutions for growth: hiring, compensation, succession, and culture. Hire the right people. Pay them well. Plan for the future. Build a culture that lasts. Learn more at Vanderbloemen.com


Southeastern is committed to helping you get the training you need to pursue your ministry from anywhere around the world. That's why we're waiving the application fee to any of our programs for Church Answers listeners. Use the code "CHURCHANSWERS" and we'll waive the fee. No matter what stage of life's journey you find yourself in, we want to help you take your next step in getting equipped to disciple and teach others. In coming to Southeastern, you'll find that seminary isn't just about theological education; it's about ministry preparation. Explore degrees, schedule a visit, or apply today at sebts.edu.