Podcast Episode #193
---
We discuss a recent post on a new trend regarding pastors. Many pastors are choosing to continue to serve in secular vocations even when a church can afford to pay them for full-time work. These marketplace pastors are a growing trend worth a further look.
Some highlights from today's episode include:
Marketplace pastors serve for part-time pay because they chose to, not because the church can't afford full-time compensation.
Marketplace pastors often have more opportunities for gospel conversations than those who are full-time pastors.
Pastors sometimes don't say or do things that need to be done because their salary is tied to keeping peace in the church.
I would say about 60% of active church members believe they are "the pastor's boss."
Pastors who are not completely dependent on a church financially tend to deal with critics differently.
Online training is the way to go for marketplace pastors.
The eight characteristics of marketplace pastors we cover today are:
The marketplace pastor serves in churches that could offer full-time compensation to the pastor, but they choose not to do so.
Marketplace pastors get their name by their desire to stay in the marketplace with one of their vocations.
Marketplace pastors tend to have extraordinary leadership skills.
These pastors have a high work capacity.
These pastors will have long tenures.
Marketplace pastors will be able to deal with critics more freely.
Marketplace pastors will be serving in a wide range of churches of varying sizes.
Marketplace pastors will get their ministry and theological training online.
Episode Sponsor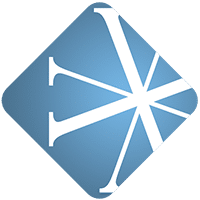 Vanderbloemen Search Group is the premier pastor search firm dedicated to helping churches and ministries build great teams. They've helped hundreds of churches just like yours find their church staff and are uniquely geared to help you discern who God is calling to lead your church.
Find out more about Vanderbloemen Search Group by visiting WeStaffTheChurch.com.
Feedback
If you have a question you would like answered on the show, fill out the form on the podcast page here on Church Answers.
Resources