Podcast Episode #398
Bryan Miles returns to the podcast to discuss how the virtual work environment is affecting churches and how churches can benefit from virtual workers.
Some highlights from today's episode include:
Culture is equally important to revenue in the workplace.
You don't have to have a physical office to be successful in your work.
Churches will soon have a huge opportunity as space is left behind by commercial office downsizing.
About Bryan Miles & Virtual Culture
Bryan Miles is CEO & Co-founder of BELAY. Bryan (alongside his wife, Shannon) lead a US-based virtual solutions company that has over 550 people on payroll … all working from home, virtually. BELAY provides business-grade virtual services such as assistants, bookkeepers, copywriters, and webmasters – to leaders and fast-paced organizations and churches across the country. Their robust selection of services allows your organization to scale when and where you need it most.
It's the twenty-first century, yet most companies maintain a twentieth century corporate culture. Despite instant communication and collaboration through wireless computers and smartphones, employers needlessly rent or own office space. Bryan Miles has a reality check for you: the future of business is virtual, and it's going to take more than technology upgrades for you to upgrade your workplace environment. In Virtual Culture, visionary entrepreneur Bryan Miles champions the benefits of remote working, which will save your company tons of money and create an atmosphere of trust between you and your employees. Productivity comes from people completing their tasks in a timely, professional, adult manner, not from mandatory daily attendance in a sea of cubicles and offices. When you recognize and respect your employees' time inside and outside work hours, giving them the freedom to work from home, you will retain amazing talent and create a result-oriented virtual culture as a forward-thinking employer that embraces the future of work.
---
Episode Sponsors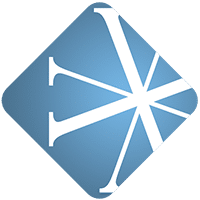 Vanderbloemen Search Group is the premier pastor search firm dedicated to helping churches and ministries build great teams. Their Fall Lead Pastor and Executive Pastor Coaching Networks are now open for registration, and our very own Dr. Rainer will be speaking at the Fall Lead Pastor Coaching Network.
So if you're a Lead Pastor or an Executive Pastor looking for peer roundtable coaching, check it out at vanderbloemen.com/coaching. It's limited to 16 folks, so apply today before it fills up.
---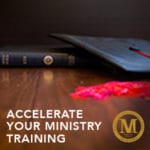 Midwestern Seminary is interested in helping you get to the field faster. And they're serious about training leaders for the church. That's why they've created the all-new Accelerate Program. In Midwestern's Accelerate Program, students earn both Bachelor of Arts degree and Master of Divinity degree in just 5 years of intensive study. That's a B.A. and an M.Div. at the same time. This innovative residential program combines rigorous academic training with practical ministry preparation, resulting in one of the most effective programs around, so that you can pursue your ministry calling as soon as possible.
Two degrees in five years – all in one program: Accelerate at Midwestern Seminary. Take the next step by visiting mbts.edu/accelerate.
---
Feedback
If you have a question you would like answered on the show, fill out the form on the podcast page here on Church Answers.
---
Resources Mentioned in Today's Podcast