Podcast Episode #154
---
We welcome Stephen and Alex Kendrick to the podcast. Their new movie, War Room, opens today in theatres nationwide. I encourage you and your family or small group to see the movie this weekend, because it will absolutely rekindle a hunger for prayer in your life.
Some highlights from today's episode include:
"Our culture has put man on the throne and we are in a mess because of that."
"War Room is unapologetically bold. It is a call to prayer."
"War Room is a visual parable on the power and importance of prayer."
"Prayer should not be about praying comfortable or convenient prayers."
"Every one of our movies has been one answered prayer after another."
Episode Sponsor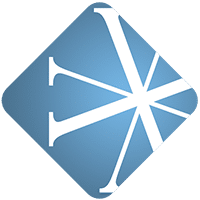 Vanderbloemen Search Group is the premier pastor search firm dedicated to helping churches and ministries build great teams. They've helped hundreds of churches just like yours find their church staff and are uniquely geared to help you discern who God is calling to lead your church. Find out more about Vanderbloemen Search Group by visiting WeStaffTheChurch.com.
Feedback
If you have a question you would like answered on the show, fill out the form on the podcast page here at ThomRainer.com.
Resources