Podcast Episode #115
---
Church budgets can often be the source of much contention and even more confusion. It doesn't have to be this way though. Knowing the basics of the budget and communicating the budget well to church members can eliminate a great deal of contention and confusion. So today on the podcast, we tackle the basics of church budgets.
Some highlights from today's episode include:
A church budget has to have clarity if it is to be healthy at all.
If you want a healthy church budget, make as much money available for ministry as possible.
Debt can be a tremendous hindrance to churches, but is often necessary for growth.
There is no reason even for a small church to not have some kind of budgeting software.
Quarterly church budget reporting is often the most effective practice.
Pastors should have help with church budgets, but also need to know the basics.
The seven topics we cover in this podcast are:
Budgets need to have clarity
Understand the three main categories: facilities; personnel; ministry
Understand the problem with percentages
Understand the impact of debt
There is a need for pastors and staff to understand budgets
Frequency of reporting depends on the church and polity
Episode Sponsor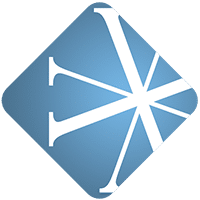 Vanderbloemen Search Group is the premier pastor search firm dedicated to helping churches and ministries build great teams. They've helped hundreds of churches just like yours find their church staff and are uniquely geared to help you discern who God is calling to lead your church. Find out more about Vanderbloemen Search Group by visiting WeStaffTheChurch.com.
Feedback
If you have a question you would like answered on the show, fill out the form on the podcast page here at ThomRainer.com.
Resources