Podcast Episode #118
---
Church bullies are a real problem in many—if not all—churches. While you can attempt to safeguard your church through membership classes and high expectations, you will likely have to deal with a church bully at some point in your ministry. In today's episode, we discuss what to do with church bullies and even how to prevent them from doing damage in a church.
Some highlights from today's episode include:
Most church bullies would never think that they are bullies.
Church bullies rarely work alone. They make alliances to attempt to control the church.
High expectation churches are less likely to have problems with church bullies.
Low expectation churches lead to bullying because you don't have strong members to stand up to them.
Church membership classes often weed out church bullies at the beginning.
Bullies are always active in shaping a church to their preferences.
Here are the nine traits of church bullies we discussed on the podcast:
They do not recognize themselves as bullies.
They have personal and self-serving agendas.
They seek to form power alliances with weak members in the church.
They tend to have intense and emotional personalities.
They are famous for saying "people are saying."
They find their greatest opportunities in low expectation churches.
They are allowed to bully because church members will not stand up to them.
They create chaos and wreak havoc. A church bully always has his next mission.
They often move to other churches after they have done their damage.
Episode Sponsor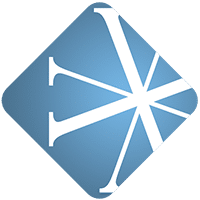 Vanderbloemen Search Group is the premier pastor search firm dedicated to helping churches and ministries build great teams. They've helped hundreds of churches just like yours find their church staff and are uniquely geared to help you discern who God is calling to lead your church. Find out more about Vanderbloemen Search Group by visiting WeStaffTheChurch.com.
Feedback
If you have a question you would like answered on the show, fill out the form on the podcast page here at ThomRainer.com.
Resources