It sounds paradoxical, but some churches will see overall growth in attendance while their giving decreases. How is this possible? Today we explain.
Some highlights from today's episode include:
Giving typically mimics the flow of church attendance, but you shouldn't be alarmed in the short term if the two are asynchronous.
It takes time for new Christians to understand and practice the spiritual disciplines of giving and biblical stewardship.
Job relocations or deaths of members who are strong givers are something a church cannot control but often has to deal with.
The offertory time gives you a weekly opportunity to highlight stewardship principles in the church.
The seven reasons for giving dips that we discuss are:
Happens in about 25% of churches with attendance increases
The "up and down" period lasts 1 – 2 years
New Christians
Younger families
Exit of stable givers
Stewardship emphasis declines
Decline in percentage of attendance in groups
Resources mentioned in today's podcast
Rainer on Leadership is a member of the LifeWay Leadership Podcast Network
---
Episode Sponsors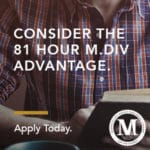 Today's episode is sponsored by Midwestern Baptist Theological Seminary. Midwestern offers more than 25 degrees at both undergraduate and masters level that are fully attainable online. From Business to Bible, Counseling to Christian education, prepare for your future at your own pace and in your own location.
Find out more at mbts.edu/online.
---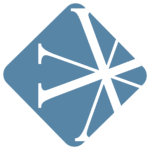 Vanderbloemen Search Group is the premier pastor search firm dedicated to helping churches and ministries build great teams. They've helped thousands of churches just like yours find their church staff and are uniquely geared to help you discern who God is calling to lead your church.
For more information, visit WeStaffTheChurch.com.
---
Feedback
If you have a question you would like answered on the show, fill out the form on the podcast page here on Church Answers.