Podcast Episode #117
---
In may seem confusing, but most pastors leave their church in the third year and the average length of a pastorate is 3.6 years. Today we explain the math behind that and the reasons for it. I also answer the question "should the expectation of church growth be placed on a new pastor?"
Some highlights from today's episode include:
Pastors most often leave a church while in their third year.
When seeking a pastor, most churches say they want to change—but often really don't want to.
Sometimes, the most vocal supporters of a pastor in the beginning turn out to be the most challenging members later.
It usually takes around five years for a church to see a new pastor as "our pastor."
When you are in the throes of a crisis, it feels as if the crisis will last forever.
New pastors should not be expected to grow the church but instead be expected to fulfill the Great Commission.
The seven topics we cover in this podcast are:
The average pastor lasts at each church for 3.6 years
From honeymoon to warts – The first five years
Dreams are not fulfilled – Both for the church and the pastor
Green grass syndrome  
When the true friends (or not) show themselves
The "golden" years: 5+
A need for clear expectations
Episode Sponsor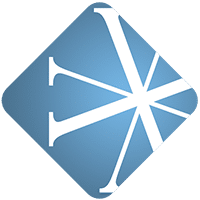 Vanderbloemen Search Group is the premier pastor search firm dedicated to helping churches and ministries build great teams. They've helped hundreds of churches just like yours find their church staff and are uniquely geared to help you discern who God is calling to lead your church. Find out more about Vanderbloemen Search Group by visiting WeStaffTheChurch.com.
Feedback
If you have a question you would like answered on the show, fill out the form on the podcast page here at ThomRainer.com.
Resources