Many of you were definitely eager to share your favorite hymns via social media. We had over 2,000 responses when I finally stopped counting the results. 
I took your responses and compared them to a similar list we compiled ten years ago. There are some differences between the two sets of rankings. The 2013 hymns were data we received from Lifeway Worship. A large number of them likely represent songs chosen by music leaders purchased for congregational use. The 2023 poll is broader since anyone could name their favorite hymns. 
By the way, there was a bit of a debate regarding the proper definition of a hymn. I am just reporting your responses. Here are your favorite hymns today and a decade ago: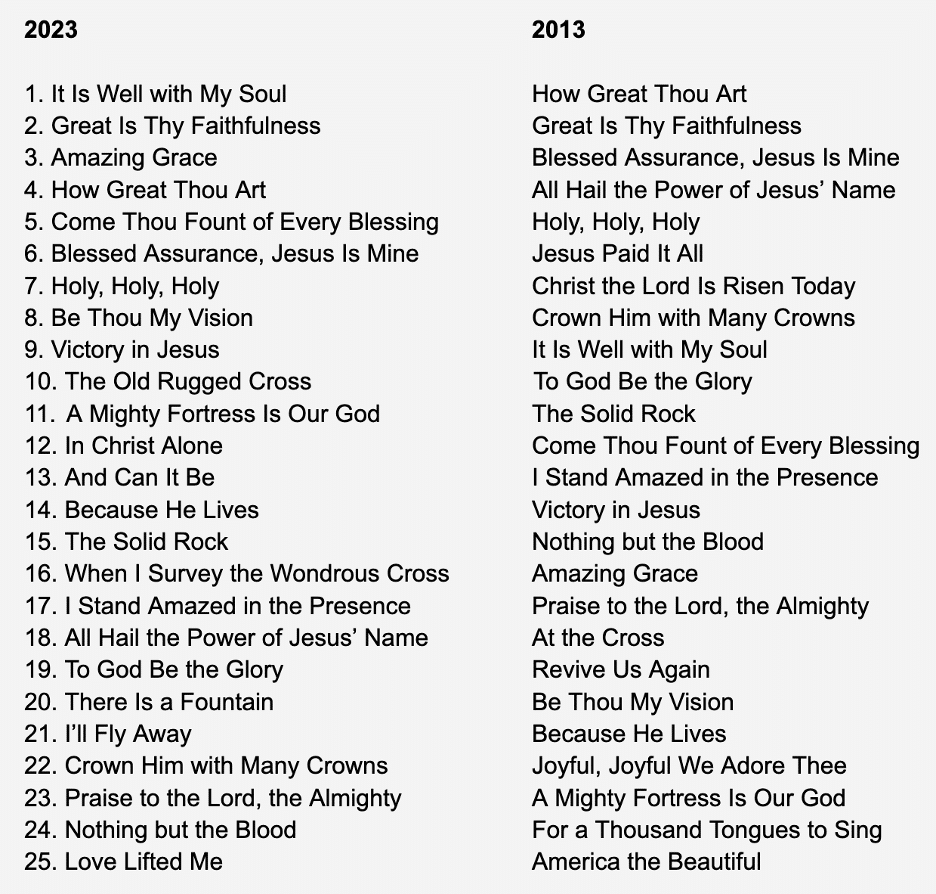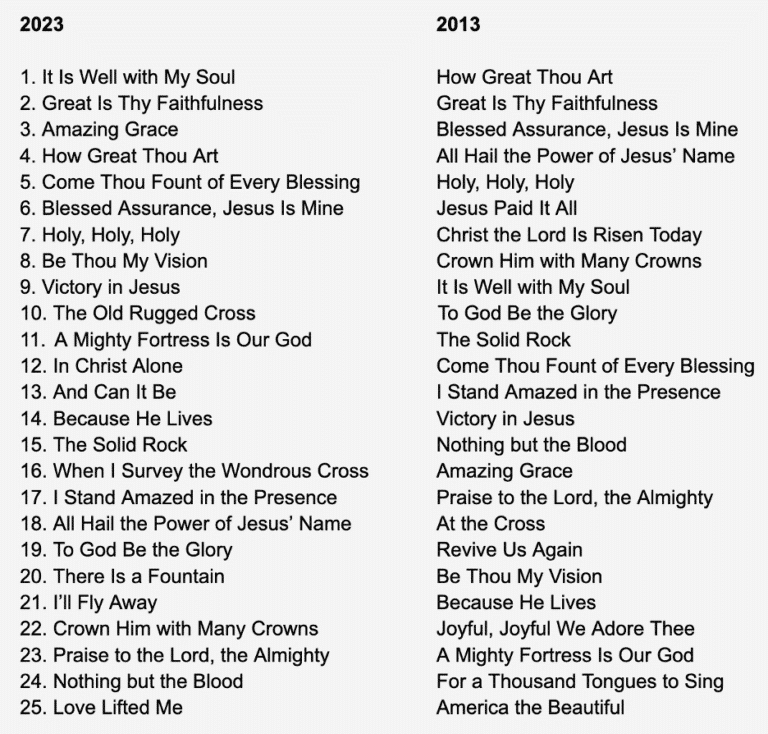 Did your favorite hymns make either top 25 list? Are there any surprises on these lists? Let me hear from you.
Posted on July 31, 2023
---
With nearly 40 years of ministry experience, Thom Rainer has spent a lifetime committed to the growth and health of local churches across North America.
More from Thom