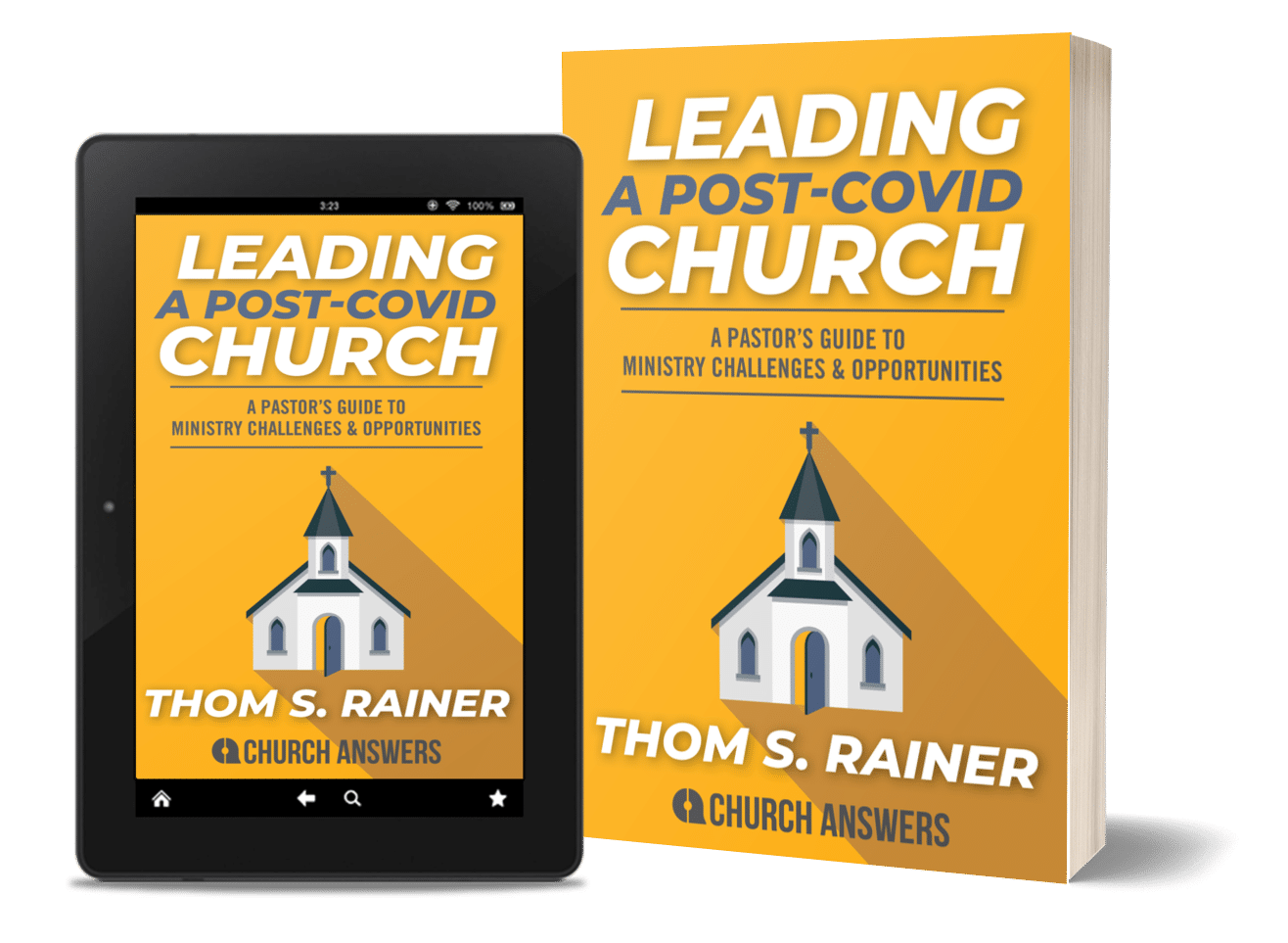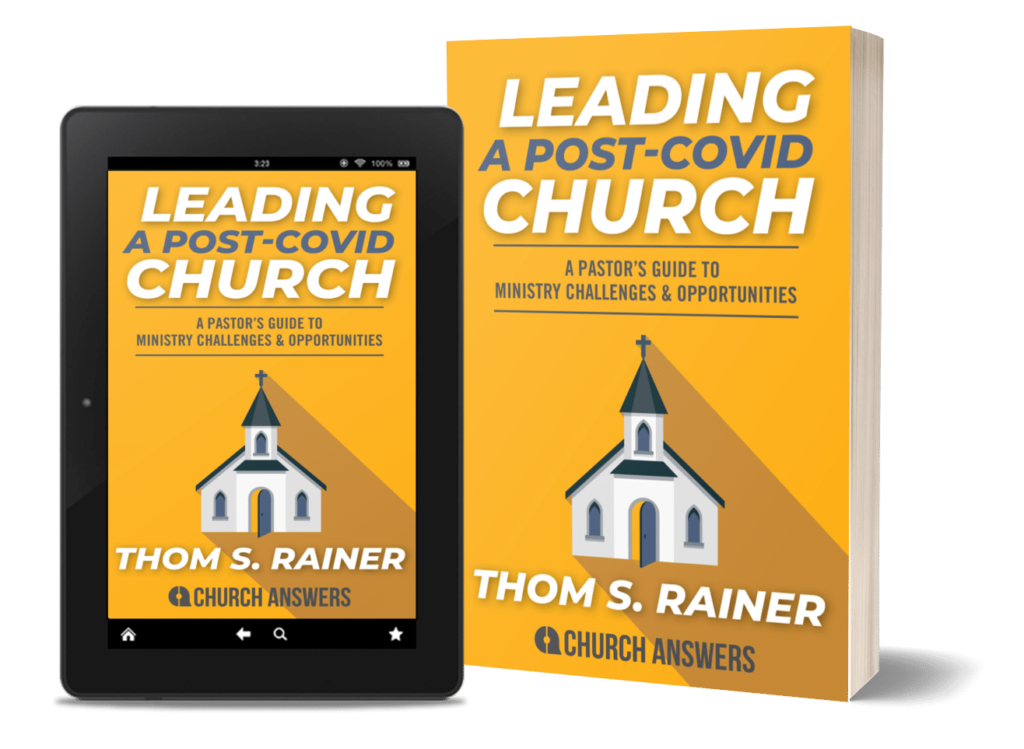 Leading a Post-COVID Church
A Pastor's Guide to Ministry Challenges & Opportunities
By Thom S. Rainer
Leading a church is more difficult because everything is different. In this FREE eBook Dr. Thom Rainer addresses:
Early findings from the re-gathered church
Challenges of the pandemic
Opportunities provided by the pandemic
…and much more!

You'll also receive email updates from Church Answers about free webinars, podcasts, and issues relevant to church leaders. Unsubscribe anytime.