Podcast Episode #182
---
Discuss a few reason why pastors—Millennials in particular—may not be moving from church to church as often as in the past.
Some highlights from today's episode include:
We are moving toward more church names based on the community in which they reside and away from denominational names.
Millennial pastors seem to place more thought in how their families will handle moving from church to church.
Pastors can be just as fulfilled in a church of 200 as they can in a church of 2,000.
Pastors, do not measure your worth in Christ by numbers or the size of your church.
Success in ministry is measured mostly by faithfulness, not fruitfulness.
Pastors should go into a church with the intention of being there for the long haul.
The five reasons pastoral tenure could increase are:
Pastors want to invest their lives in a community.
Pastors want more stability for their families.
Pastors don't measure ministry success and fulfillment by numbers and size.
Pastors are starting new churches.
Pastors are leading church revitalization.
Episode Sponsor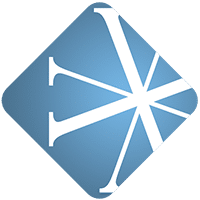 Vanderbloemen Search Group is the premier pastor search firm dedicated to helping churches and ministries build great teams. They've helped hundreds of churches just like yours find their church staff and are uniquely geared to help you discern who God is calling to lead your church.
Also, don't miss this special offer that's only available in December. The first 15 churches that start a search this December will receive a free VanderCoaching subscription. VanderCoaching is their video coaching curriculum that helps church leaders build, run, and keep great teams. It includes over 50 videos on topics like hiring, firing, staff reviews, church legality, and volunteers. It's normally priced at $1,000.00, but you'll get it for free if your church starts a search in December.
Find out more about Vanderbloemen Search Group and VanderCoaching by visiting WeStaffTheChurch.com.
Feedback
If you have a question you would like answered on the show, fill out the form on the podcast page here at ThomRainer.com.