Groups are one of the most important factors in getting people to stick with a church. The community that is built in groups helps your church members become more well-rounded disciples. Today, we discuss five ways to make your groups more outwardly focused.
Some highlights from today's episode include:
I don't understand why churches don't invest more time and resources into the health of groups. Groups are huge factors in the health of churches.
A pastor doesn't have to run the groups ministry in a church, but the pastor does need to be the champion for groups.
Goals can sometimes become idols, but goals also motivate people to put in the work required to meet them.
There is nothing better for a church to celebrate than someone coming to new life in Christ.
The five ways we discuss are:
Recruit leaders for that purpose
Lead groups to do ministry together
Ask groups to establish faith goals
Talk about it redundantly
Celebrate a lot
Resources mentioned in today's podcast
Rainer on Leadership is a member of the LifeWay Leadership Podcast Network
---
Episode Sponsors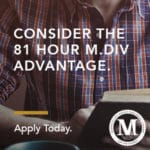 Today's episode is sponsored by Midwestern Baptist Theological Seminary. Midwestern offers more than 25 degrees at both undergraduate and masters level that are fully attainable online. From Business to Bible, Counseling to Christian education, prepare for your future at your own pace and in your own location.
Find out more at mbts.edu/online.
---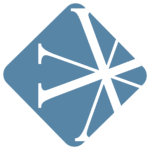 Vanderbloemen has 12 Vanderbloemen Differences that allow them to serve their clients better than anyone else. One of those is Theology Matters. Vanderbloemen's staff has more seminary and theological experience than any other search firm with 250+ collective years of church leadership experience.
To learn more about all 12 of Vanderbloemen's Differences, visit VanderDifference.com.
---
Feedback
If you have a question you would like answered on the show, fill out the form on the podcast page here on Church Answers.