Podcast Episode #142
---
This week, my newest book, I Will, was released. So today on the podcast, we give an overview of the book and the resources related to I Will. Be sure to listen for the giveaway in the podcast and be one of ten winners who will get a free, signed copy of the book.
Some highlights from today's episode include:
Church membership is more about how you can serve than how you can be served.
If you're not in a small group, you're not a fully functioning member of the body of Christ.
The entire idea behind I Will is to get members focused outwardly.
Giving is one of the key indicators for being an outwardly focused church member.
You can tell a person's commitment to their church by looking at their giving statements.
Traditions are ok, but not when they become an idol in a church.
The nine "I Will" statements we cover are:
I Will Move from "I Am" to "I Will"
I Will Worship with Others
I Will Grow Together with Others
I Will Serve
I Will Go
I Will Give Generously
I Will Not Be a Church Dropout
I Will Avoid the Traps of Churchianity
I Will Make a Difference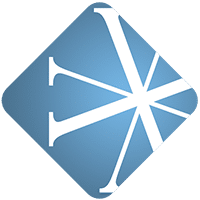 Sponsor
Vanderbloemen Search Group is the premier pastor search firm dedicated to helping churches and ministries build great teams. They've helped hundreds of churches just like yours find their church staff and are uniquely geared to help you discern who God is calling to lead your church. Find out more about Vanderbloemen Search Group by visiting WeStaffTheChurch.com.
Feedback
If you have a question you would like answered on the show, fill out the form on the podcast page here at ThomRainer.com.
Resources