Knowing and enjoying God should be integral to the Christian life. However, many of us struggle to grow in the means of grace and develop a deeper relationship with God. On today's episode of Rainer on Leadership Thom and Sam talk with Tim Challies about the daily spiritual disciplines that help Christians know and enjoy God more fully.
Tim Challies is a Christian, a husband to Aileen, and a father to two girls in their teens and one son who is waiting for him in heaven. He worships and serves as an elder at Grace Fellowship Church in Toronto, Canada. He is a blogger and book reviewer and has written a number of popular books. His latest book is Knowing and Enjoying God (Harvest House, September 2021).
1. What was your inspiration for writing a devotional book?
2. How can a small message grow someone's faith in a big way?
3. In Knowing and Enjoying God, you challenge readers to cultivate consistent means of grace – also referred to as spiritual disciplines. What means of grace are you seeing the church in the most need of right now?
4. A great majority of your book falls into the habits of reading the bible, of praying, and of participating in the local church. Why a strong emphasis on these three?
Resources:
Episode Sponsors: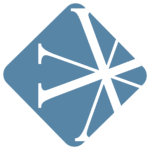 If you're a church, school, nonprofit, values-based business, or family office, Vanderbloemen would be honored to serve you. Their team's goal is to empower yours by aligning your people solutions for growth: hiring, compensation, succession, and culture. Hire the right people. Pay them well. Plan for the future. Build a culture that lasts. Learn more at Vanderbloemen.com


Southeastern is committed to helping you get the training you need to pursue your ministry from anywhere around the world. That's why we're waiving the application fee to any of our programs for Church Answers listeners. Use the code "CHURCHANSWERS" and we'll waive the fee. No matter what stage of life's journey you find yourself in, we want to help you take your next step in getting equipped to disciple and teach others. In coming to Southeastern, you'll find that seminary isn't just about theological education; it's about ministry preparation. Explore degrees, schedule a visit, or apply today at sebts.edu.