Today's special guest is Pastor Tyrone Barnette. Pastor Barnette shares with us how to listen and pray during a time of racial reconciliation. We are thankful for his ministry and wisdom during this important time of building unity. 
Pastor Tyrone Barnette is the founder and senior pastor of Peace Baptist Church in Decatur, Georgia. The church was founded in 1993 in Pastor Barnette's home, and has grown greatly since then, to over 3,000 members with an average of about 1,200 people attending on Sundays.
Pastor Barnette has preached the Gospel around the world, including Brazil and parts of Africa (where he helped build five churches and saw more than a thousand people give their lives to Christ). He's also been to South Africa and formed partnerships with several churches there.
Tyrone has been married to his wife, Tabitha, for over 30 years. They have three wonderful children and one granddaughter.
Description:
How are you personally engaging?
How are you engaging your church?
What are the prayers you have for your community?
What is the best way for pastors to engage the topic?
What would you like to communicate that isn't being heard?
---
Episode Sponsors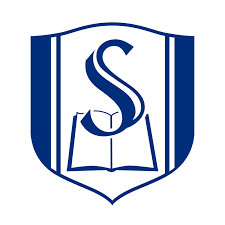 The mission at Southeastern Baptist Theological Seminary is to glorify the Lord Jesus Christ by equipping students to serve the church and fulfill the Great Commission. The school offers more than 40 different degree programs, including the new Master of Arts in Church Revitalization in partnership with Church Answers and the Revitalization Network. This 37-hour degree is designed to help students move established churches from flatlining to flourishing.
Learn about this program and more by visiting sebts.edu. Where are you going? Southeastern will help you get there.
---
Feedback
If you have a question you would like answered on the show, fill out the form on the podcast page here on Church Answers.