Podcast Episode #113
---
The world around us is constantly changing. The Word of God, however, is not. We are still called to identify, raise up, and train the next generation of leaders in our churches. So today, we look at ministry training in the local church and how it is changing and becoming more and more accessible to both those pursuing vocational ministry options as well as all Christians looking to grow in their faith.
Some highlights from today's episode include:
There is a false perception that theological education is only for vocational church staff.
Every Christian should be theologically trained.
One of the main purposes of small groups and Sunday School should be theological education.
Seminaries and traditional, formal theological education are still very valuable.
Churches—not seminaries—should be producing vocational ministers. Seminaries should then be training them.
Raising up the next generation of ministers and missionaries is the responsibility of the church, not seminaries.
The seven topics we cover in this podcast are:
Theology is important for all Christ-followers, not just church staff
Sunday School and Small Group Discipleship is a regular form of theological education
Special extended seminars and training are commonplace (Secret Church & others)
Online education has made theological education more accessible to laity
Seminaries are partnering with local churches for on-site teaching
Pastoral apprenticeships can train both theologically and methodologically
Local churches should seek to raise up the next generation of theologians and ministers
Episode Sponsor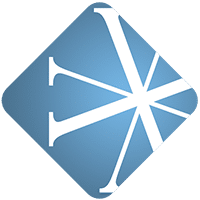 Vanderbloemen Search Group is the premier pastor search firm dedicated to helping churches and ministries build great teams. They've helped hundreds of churches just like yours find their church staff and are uniquely geared to help you discern who God is calling to lead your church. Find out more about Vanderbloemen Search Group by visiting WeStaffTheChurch.com.
Feedback
If you have a question you would like answered on the show, fill out the form on the podcast page here at ThomRainer.com.
Resources