Podcast Episode #183
---
We discuss a recent post by Chuck Lawless on why we don't evangelize as well as ways to encourage evangelism in your church.
Some highlights from today's episode include:
We have an evangelism tragedy that is taking place in our churches.
Continue to do ministry and missions, but let it be explicitly about the gospel—not just meeting physical needs.
Many mission trips have become tourist trips for many church members.
We unfortunately have a lot of church members in America who are practical universalists, syncretists, and inclusivists.
If it comes down to losing our job or being an obedient Christian, we should always choose the latter.
Fear cannot be our reason for not evangelizing.
Find me an evangelistic church and you will find an evangelistic pastor.
I will never buy the argument that we have enough churches in a community.
The nine reasons Christians don't evangelize are:
Many don't know what "evangelism" is.
We have few evangelistic role models.
Some church members aren't convinced about lostness.
Some churches have provided no evangelism training.
Fear of the unknown halts our efforts.
We've "gotten over" our salvation.
Pastors aren't taking the lead in evangelism.
We don't really know many lost people anyway.
We don't care about non-believers.
Episode Sponsor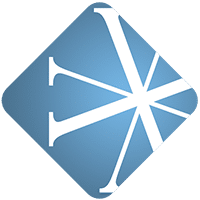 Vanderbloemen Search Group is the premier pastor search firm dedicated to helping churches and ministries build great teams. They've helped hundreds of churches just like yours find their church staff and are uniquely geared to help you discern who God is calling to lead your church.
Also, don't miss this special offer that's only available in December. The first 15 churches that start a search this December will receive a free VanderCoaching subscription. VanderCoaching is their video coaching curriculum that helps church leaders build, run, and keep great teams. It includes over 50 videos on topics like hiring, firing, staff reviews, church legality, and volunteers. It's normally priced at $1,000.00, but you'll get it for free if your church starts a search in December.
Find out more about Vanderbloemen Search Group and VanderCoaching by visiting WeStaffTheChurch.com.
Feedback
If you have a question you would like answered on the show, fill out the form on the podcast page here at ThomRainer.com.
Resources