Podcast Episode #106
---
Many churches are averse to change when it comes to traditions. And pastors and church leaders often realize problem areas too late. So today on the podcast, we cover the ten most fiercely defended traditions in the church and discuss ways in which you can enact change if and when it is needed.
Some highlights from today's episode include:
Worship and music style are not as divisive as they once were.
Items related the worship service (time, structure, elements, etc.) are the hardest to change in a church.
One of the ways that change can be implemented in a church is through a sense of urgency.
Smaller churches tend to have more expectations for pastors than larger churches.
Many churches have too many committees and non-functioning committees.
Business meetings have become a source of division in churches rather than one of direction.
The 10 most fiercely defended traditions are:
Worship and music style.
Order of worship service.
Times of worship service(s).
Role of the pastor.
Committee structure.
Specific ministries and programs.
Location of church facility.
Use of specific rooms.
Business meetings.
Staff ministry descriptions.
Episode Sponsor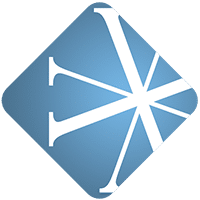 Vanderbloemen Search Group is the premier pastor search firm dedicated to helping churches and ministries build great teams. They've helped hundreds of churches just like yours find their church staff and are uniquely geared to help you discern who God is calling to lead your church. Find out more about Vanderbloemen Search Group by visiting WeStaffTheChurch.com.
Feedback
If you have a question you would like answered on the show, fill out the form on the podcast page here at ThomRainer.com.
Resources