Podcast Episode #132
---
We cover a pair of posts on guest friendliness and what you should and shouldn't say to guests at your church.
Some highlights from today's episode include:
If you tell someone they're sitting in your pew, they'll likely get up…and never return.
There is nothing good that comes from telling guests they are late and the service has already begun.
Parents do not want to put their children in a nursery when they are told it's a burden to keep their kids.
These issues can help churches break attendance barriers simply by being more guest-friendly.
The seven things you SHOULD say to guests are:
"Thank you for being here."
"Let me help you with that."
"Please take my seat."
"Here is my email address. Please let me know if I can help in any way."
"Can I show you where you need to go?"
"Let me introduce you to ___________."
"Would you join us for lunch?"
The ten things you SHOULD NOT say to guests are:
"You are sitting in my pew/seat."
"Is your husband/wife with you?"
"Are those your children?"
"The service has already begun."
"There is not enough room for your family to sit together."
"You will need to step over these people to get to your seat."
"That's not the way we do it here."
"You don't look like you are a member here."
"Have you considered attending the church down the street?"
"The nursery is real full."
Episode Sponsor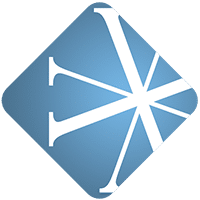 Vanderbloemen Search Group is the premier pastor search firm dedicated to helping churches and ministries build great teams. They've helped hundreds of churches just like yours find their church staff and are uniquely geared to help you discern who God is calling to lead your church. Find out more about Vanderbloemen Search Group by visiting WeStaffTheChurch.com.
Feedback
If you have a question you would like answered on the show, fill out the form on the podcast page here at ThomRainer.com.
Resources