Podcast Episode #116
---
Salary is always a hot topic here on the blog and the podcast. And today we tackle a question we often receive: how to set a fair pastoral salary. Most churches handle this well, but many often struggle when deciding on what to pay new staff or even how much more existing staff should make. Most importantly, minister salaries should be handled with grace and fairness.
Some highlights from today's episode include:
Demographics of the church and the surrounding community play important roles in setting a pastor's salary.
Education has come down slightly as a driving factor for setting a pastoral salary.
A spouse's compensation should never be taken into consideration when setting a minister's salary.
Men and women in similar ministerial roles with equal education and experience should be paid comparably.
Most pastors struggle financially. The extravagant pastor is the exception, not the norm.
Churches should use compensation studies and other tools to help determine the range of pay for ministers.
Here are six simple guidelines for setting a fair pastoral salary which we discussed on the podcast:
Usually starts with previous salaries: former pastor and incoming pastor.
Demographics of church and community.
The education factor
The problem with "packages"
The problem with counting spouse's pay
Overriding principle: Be gracious
Episode Sponsor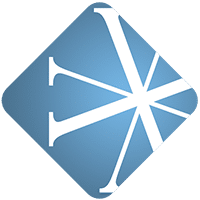 Vanderbloemen Search Group is the premier pastor search firm dedicated to helping churches and ministries build great teams. They've helped hundreds of churches just like yours find their church staff and are uniquely geared to help you discern who God is calling to lead your church. Find out more about Vanderbloemen Search Group by visiting WeStaffTheChurch.com.
Feedback
If you have a question you would like answered on the show, fill out the form on the podcast page here at ThomRainer.com.
Resources