Podcast Episode #130
---
There are a host of positive benefits to denominations. But their reputations can often be less than positive with those outside of the denomination. We often unfairly ascribe issues in local churches to a denomination as a whole as well as larger denominational issues to local churches within that denomination. So today on the podcast, we discuss the place denominations have in our church culture and their future.
Some denominations have negative doctrinal reputations. Others have negative personal reputations.
When it comes to denominations, the media often covers the nutty, the negative, and the naysayers.
Millennials are less denominationally tied than any other generation.
Many denominations see the redundancies and inefficiencies present in their structures and are changing.
Denominations anchor churches in a clear, common doctrinal position.
The eight reasons people are leaving denominational churches for non-denominational churches are:
Denominational churches have a negative reputation. 
Denominations are known more for what they are against than what they are for.
There is too much infighting and politics in denominations.
The denominational churches are too liberal. 
There is a general waning of institutional loyalty in institutions such as denominations.
Denominations have inefficient systems and organizations. They are too bureaucratic.
Some of the respondents could see no perceived benefit to belonging to denominations.
Denominations are not good stewards of their financial resources.
Episode Sponsor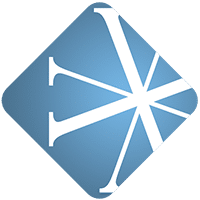 Vanderbloemen Search Group is the premier pastor search firm dedicated to helping churches and ministries build great teams. They've helped hundreds of churches just like yours find their church staff and are uniquely geared to help you discern who God is calling to lead your church. Find out more about Vanderbloemen Search Group by visiting WeStaffTheChurch.com.
Feedback
If you have a question you would like answered on the show, fill out the form on the podcast page here at ThomRainer.com.