Not every cultural issue deserves the attention of church leaders. Some issues, however, are unavoidable. Other issues desperately need the voice of the church. How can you discern when to speak and what to say? It seems just about anything can become a hot-button issue. On this episode, Thom and Sam discuss some tips for handling controversial subjects. Now more than ever, people need clarity from church leaders. 
Part of shepherding a congregation is being aware of hot button issues.
You don't have to speak to every issue, especially when you have little knowledge or experience about a topic. Silence is an option; often it is the best option.
Sometimes you need to speak about something even if you don't know much about it. Seek help from those who know.
Always do what is best for the community and your church, not yourself. In some cases, you may take a lot of heat for standing up for what is right.
Read and listen broadly to a variety of experts on a variety of topics, especially those who have a different background or viewpoint than you.
Formulate your position with truth, justice, and optimism. Whiners and complainers are not leaders.
Resources:
Episode Sponsors: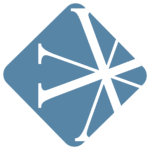 If you're a church, school, nonprofit, values-based business, or family office, Vanderbloemen would be honored to serve you. Their team's goal is to empower yours by aligning your people solutions for growth: hiring, compensation, succession, and culture. Hire the right people. Pay them well. Plan for the future. Build a culture that lasts. Learn more at Vanderbloemen.com


Southeastern is committed to helping you get the training you need to pursue your ministry from anywhere around the world. That's why we're waiving the application fee to any of our programs for Church Answers listeners. Use the code "CHURCHANSWERS" and we'll waive the fee. No matter what stage of life's journey you find yourself in, we want to help you take your next step in getting equipped to disciple and teach others. In coming to Southeastern, you'll find that seminary isn't just about theological education; it's about ministry preparation. Explore degrees, schedule a visit, or apply today at sebts.edu.